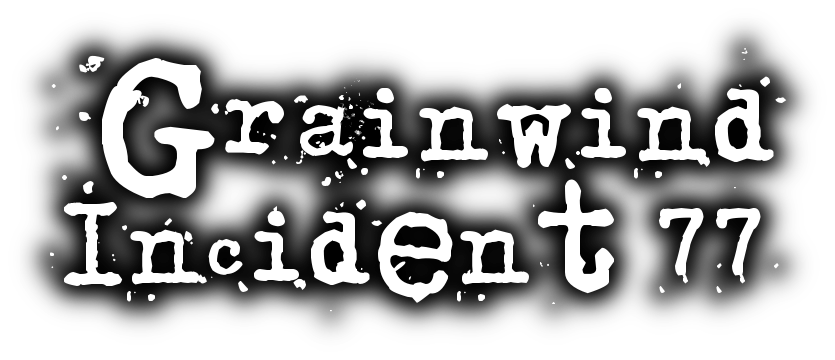 Grainwind Incident 77
A downloadable game for Windows
⚫Grainwind Incident 77 is a realistic urban exploration VHS Found Footage horror title.

Story⚫A Urban explorer enters Grainwind's production factory, the premise has been long abandoned and shut down many years ago due to unknown circumstances. A recovered tape named Incident 77 is found near the premise showing the events that took place and unfolded before, relive the explorers experience and choose your destiny. ( 3 possible endings )
⚫Part of my new Urbex "Incident" Tape series, this being the first installment.

The full Urbex "Incident" Tape series features 4 unique tapes.
The full Urbex VHS Found Footage "Incident" Tape Series is now available as a bundle for a reduced price for a limited time! The next series "The Lost Tapes" will come afterwards featuring 2 titles and there will be 1 standalone title after with completely different gameplay!
Each tape features unique places and different "incidents". Each can be played individually and are not connected, this tape is free, next ones will be 2.99$ each.

⚫This is a experimental horror title, featuring non-linear exploration with no hand-holding asking you to explore everywhere as the aim of the game was to produce a realistic urbex feeling. The game changes the longer you play & evolves accordingly, what ending you get is determined by your own actions later on. The game provides full freedom for the player, the game is intended to be played in a single session each time to unlock the different endings. Many elements of the game are randomized causing each play through to be a unique experience.
⚫Features
Realistic urban exploration feeling

Realistic audio design
No hand holding, non-linear exploration
3 Possible endings ( 1 being secret and having to do with the bottom of the elevator shaft )
Randomized audio design and events
⚫Controls
Movement = WASD
RUN = Left shift
CROUCH = Left ctrl CRAWL = C
EXAMINE NEWSPAPER = Q READ = E
ZOOM WITH CAMERA = Right mouse button
INTERACT = Hold E while dragging to open doors

Best played in 1920x1080 resolution
You can adjust quality settings inside the game through ESC > Options
You can view / edit controls inside the game through ESC > Controls
The game only supports Keyboard&Mouse.

Thanks for your support and for playing!
Created by Aza Game Studio.
Download
Click download now to get access to the following files:
Grainwind Incident 77 Full Game Windows 64bit v1.3.zip
1 GB